About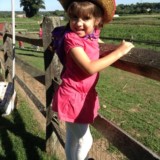 Vaz Installs, the Order and Progress Fence Company has 25 years of combined experience, and has grown to be recognized throughout North New Jersey for our consistency in quality and service. We are family owned and operated with a variety of services, ranging from residential to commercial and industrial. Also a relatively flat company that expects 110% commitment from each individual we accept into our family. We all wear multiple hats, cross departmental lines and go above and beyond to get the job done employing some of the most professional installers.
You'll be glad to know we are in business all year round providing custom quality at an affordable price, which is why we are the fastest growing fence company in NJ.
From the point of sale through service and warranty, we commit ourselves to excellence. We will demonstrate a willingness to go beyond the standard set for the industry. We seek new levels of commitment that will set us apart from the rest of the industry and propel us into the future as the foremost fence company of New Jersey.
Here are some of our characteristics:
Best Prices Around
Highest Quality Materials
Highest Quality Workmanship
Lifetime Warranty
Most Professional Installers
Still not impressed? Read some of our latest reviews:
We love our fence. Your service is outstanding, the staff is always very professional and the quality of the work is superb. I would highly recommend your services to others. If you ever need a recommendation, please feel free to contact me.
DAVE POTTER – BRANCHBURG, NJ 08876
Thank you very much for doing such an outstanding job. The work is beautiful!!!! I highly recommend your company to anyone needing work done on their home. Your professionalism, patience, competency, level of expertise and craftsmanship regarding the project was superb!!!!
MONIQUE J MCGRIFF – ORANGE, NJ 07050
Thanks for making my back yard beautiful, great workers, I was amaze how fast they put the fences on my backyard. Matt is a great person easy to work and he makes sure we were satisfied with the job. He was available all the time on the process with the permit and taking down the old fences and putting the new ones. He was very professional. My review very Good!!!! outstanding.
FELIX BARRAGÁN – BELLEVILLE, NJ 07109
Orlando was an excellent representation of your company! He was very accessible to me, answered all of my questions thoroughly, and was very diligent with the work. The crew was wonderful! They were so pleasant and focused. They did not quit until the job was finished. Thank you guys!
LEONOR – RINGWOOD, NJ 07456
One day completion was impressive! I'm so pleased that I chose Vaz Installs! Getting a fence is a huge decision, and is a major investment that needs to be done right the first time! Thankfully I made the right choice with your company!! Thank you again from our family!
THE ROHN'S – 197 WILLOW DR
Just wanted to tell you what a wonderful job you guys did yesterday with my fence…. We love it… Looking forward to working with you again soon in the future.
STEPHANIE – MERCHANTVILLE, NJ 08109
We rate your service EXCELLENT!!! Thank you for doing such a great job on our fence. We also look forward to working with you again.
RON BECKER – 2 HOUSTON AVE
Dear Vaz, Thank you so much for coming out yesterday and completing the fence repairs. Please see the ratings below. Kind Regards,
ANNIE POTTER – BRANCHBURG, NJ 08876
Thank you Vaz Installs.. Jets all the way! Thanks again for the prompt and excellent service. We have some flooring we may need some work on next year … we'll definitely keep you in mind.
JOSE RAMIREZ – TEANECK, NJ 07666