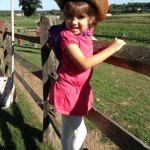 Vaz Installs, the Order and Progress Fence Company has 25 years of combined experience, and has grown to be recognized throughout North New Jersey for our consistency in quality and service. We are family owned and operated with a variety of services, ranging from residential to commercial and industrial. Also a relatively flat company that expects 110% commitment from each individual we accept into our family. We all wear multiple hats, cross departmental lines and go above and beyond to get the job done employing some of the most professional installers.
You'll be glad to know we are in business all year round providing custom quality at an affordable price, which is why we are the fastest growing fence company in NJ.
From the point of sale through service and warranty, we commit ourselves to excellence. We will demonstrate a willingness to go beyond the standard set for the industry. We seek new levels of commitment that will set us apart from the rest of the industry and propel us into the future as the foremost fence company of New Jersey.
Here are some of our characteristics:
Best Prices Around
Highest Quality Materials
Highest Quality Workmanship
Lifetime Warranty
Most Professional Installers
Still not impressed? Read some of our latest reviews.